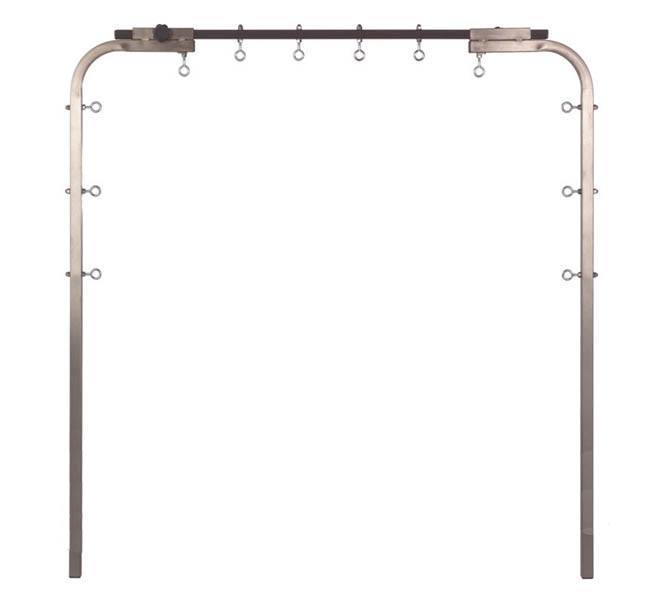 X-tenda Kit Includes with 2 Posts, 1 Extension Bar
SKU: A50-5003-KIT
Product Weight : 25.0 lb
PetLift products are industry-leading, ultra-durable and loaded with smart technology for handling animals safely and easily. Request a catalog to review our complete product line.
This frame is the perfect harness system for grooming any animal. With arms and extension bar that forms a continuous frame over your favorite table allowing full access to the animal.
The frame contains 12 heavy-duty eye hook points, to gently secure the animal. The eye hooks support system is designed with 1" square, 14 gauge stainless steel tubing.

This kit with 3 piece includes:
-2 posts and an extension bar.

It can be used with any of our superior table clamps or brackets.

*Clamps not included.
Petlift warrants to original buyer its products to be made of the finest quality materials free from defects in material or workmanship under normal use and to perform the service for which they were intended in a thoroughly reliable and efficient manner, when properly installed, maintained and cared for.

• Stainless steel animal baths and wet tables: 10 Years Warranty for leakage and rust.
• Stainless steel Grooming tables: 10 Years Warranty for rust.
• Table frames on all electric and hydraulics: 5 Year Warranty
• Table tops: 1 Year Warranty,
• Hydraulic pumps and electric components: 2 Year Warranty
• Cages: 2 Year Warranty