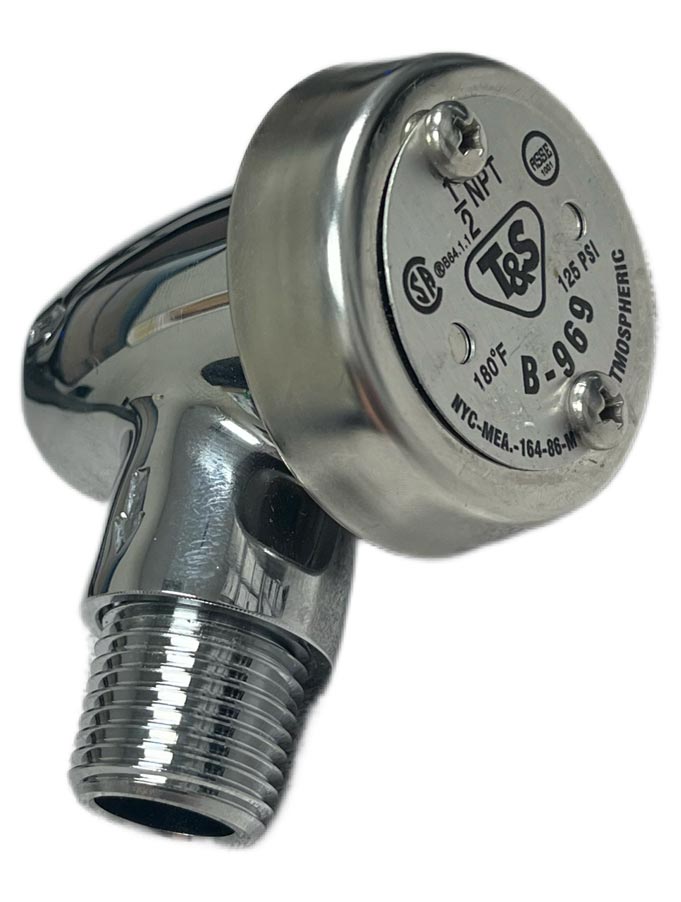 Anti-siphon Vacuum Breaker
SKU: A42-929
Product Weight : 20.0 lb
Features
Pipe size: 1/2" IPS female inlet & outlet.
The Petlift Anti-siphon vacuum breaker is specifically designed and made available to animal handlers. Prevents contamination of fresh drinking water supply. Approved for use where plumbing codes are required.
Shipping Dims & Weights:

-Width: 5"
-Length: 5"
-Height: 4"
-Weight: 1 lbs.
Petlift warrants to original buyer its products to be made of the finest quality materials free from defects in material or workmanship under normal use and to perform the service for which they were intended in a thoroughly reliable and efficient manner, when properly installed, maintained and cared for.

• Stainless steel animal baths and wet tables: 10 Years Warranty for leakage and rust.
• Stainless steel Grooming tables: 10 Years Warranty for rust.
• Table frames on all electric and hydraulics: 5 Year Warranty
• Table tops: 1 Year Warranty,
• Hydraulic pumps and electric components: 2 Year Warranty
• Cages: 2 Year Warranty