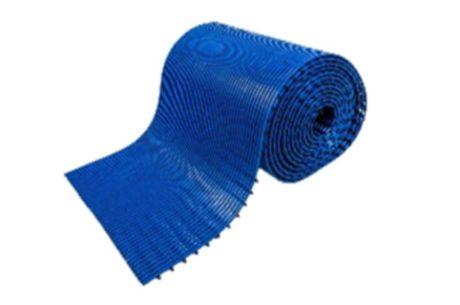 SKU: A77-HVD-0233-BLU
Product Weight : 5.0 lb
PetLift products are industry-leading, ultra-durable, and loaded with smart technology for handling animals safely and easily. Request a catalog to review our complete product line.

Multi-purpose Heron Vinyl Duckboard. High quality allied with comfort and cleanliness count. HVD is a simple-to-cut and fit vinyl matting with a particularly smooth upper surface that provides cushioning and drainage; at the same time, it is hygienic, comfortable, and easy to clean.


The Multi-purpose Heron Vinyl Duckboard is a combination of benefits, HVD is ideal for lining kennel cages and bathing tubs. It is widely used in veterinary clinics and kennels.

Sold by the roll.
Petlift warrants to original buyer its products to be made of the finest quality materials free from defects in material or workmanship under normal use and to perform the service for which they were intended in a thoroughly reliable and efficient manner, when properly installed, maintained and cared for.

• Stainless steel animal baths and wet tables: 10 Years Warranty for leakage and rust.
• Stainless steel Grooming tables: 10 Years Warranty for rust.
• Table frames on all electric and hydraulics: 5 Year Warranty
• Table tops: 1 Year Warranty,
• Hydraulic pumps and electric components: 2 Year Warranty
• Cages: 2 Year Warranty